Categories:
Other Brands
Gracing the pages of ELLE Netherlands' September 2017 issue, model Merel van Mierloshowcases colorful floral prints. Lensed by Nicky Onderwater, the blonde model poses in fall fashions with rich blooms. Stylist Lidewij Merckxselects a mix of embellished dresses, relaxed separates and embroidered coats. The designs of Valentino, Balenciaga and Stella McCartney amongst others take the spotlight in the editorial.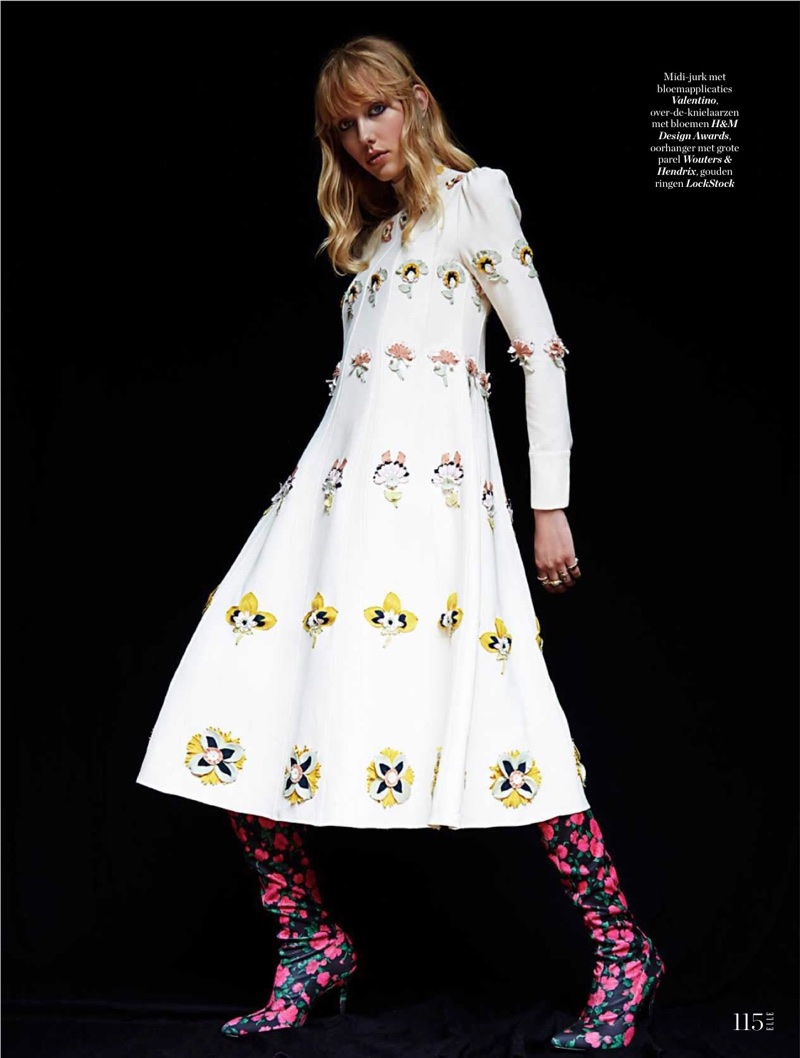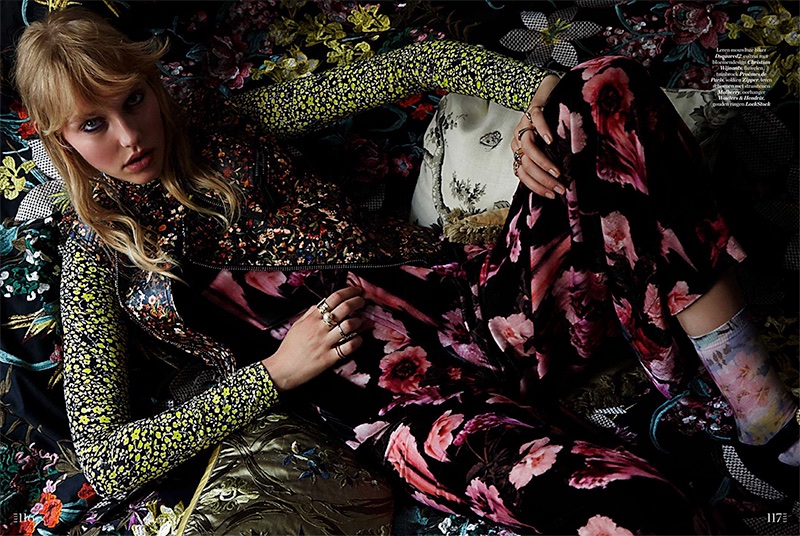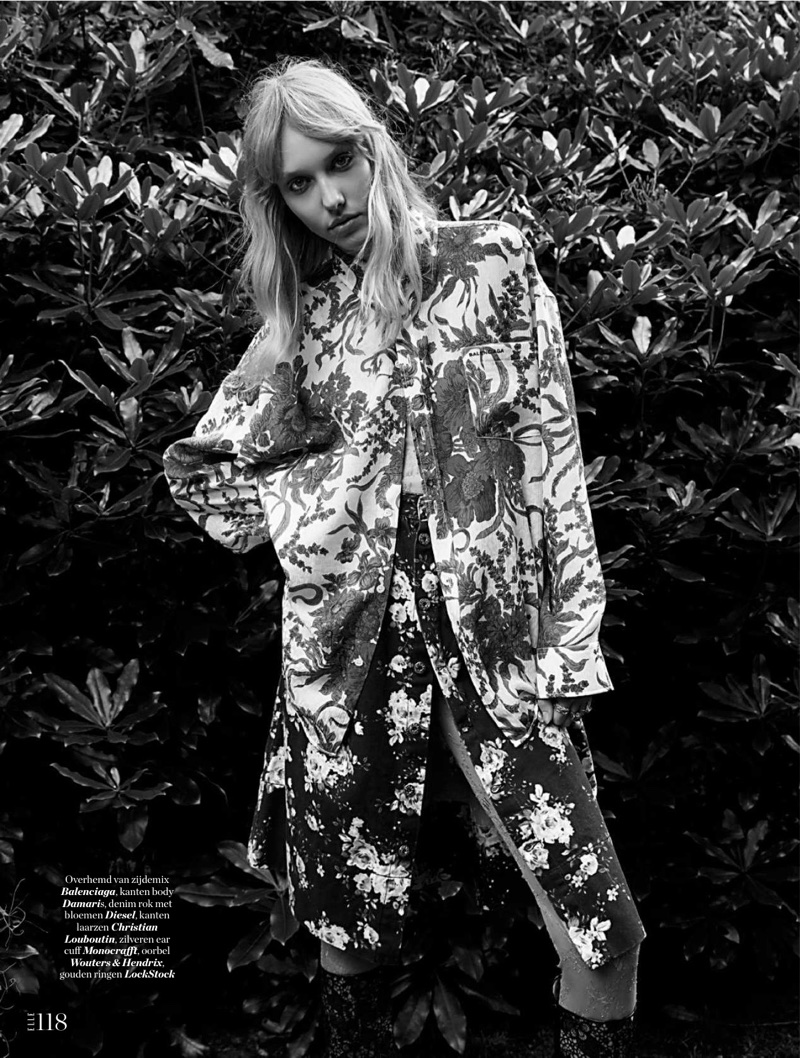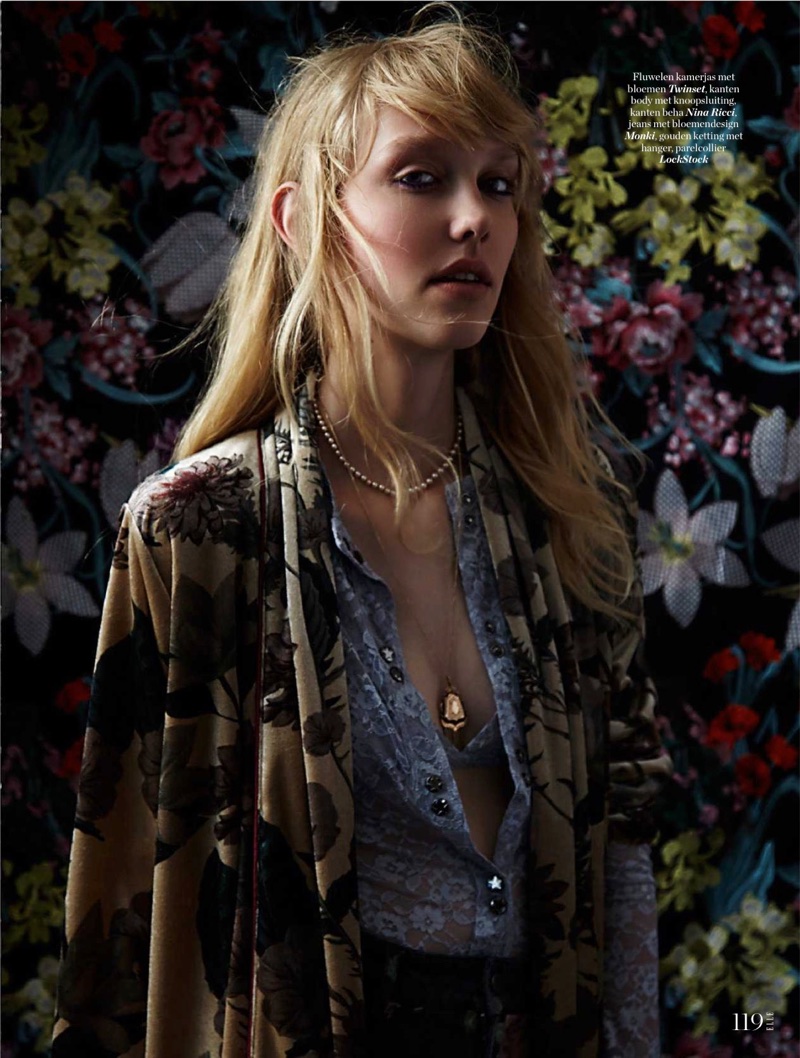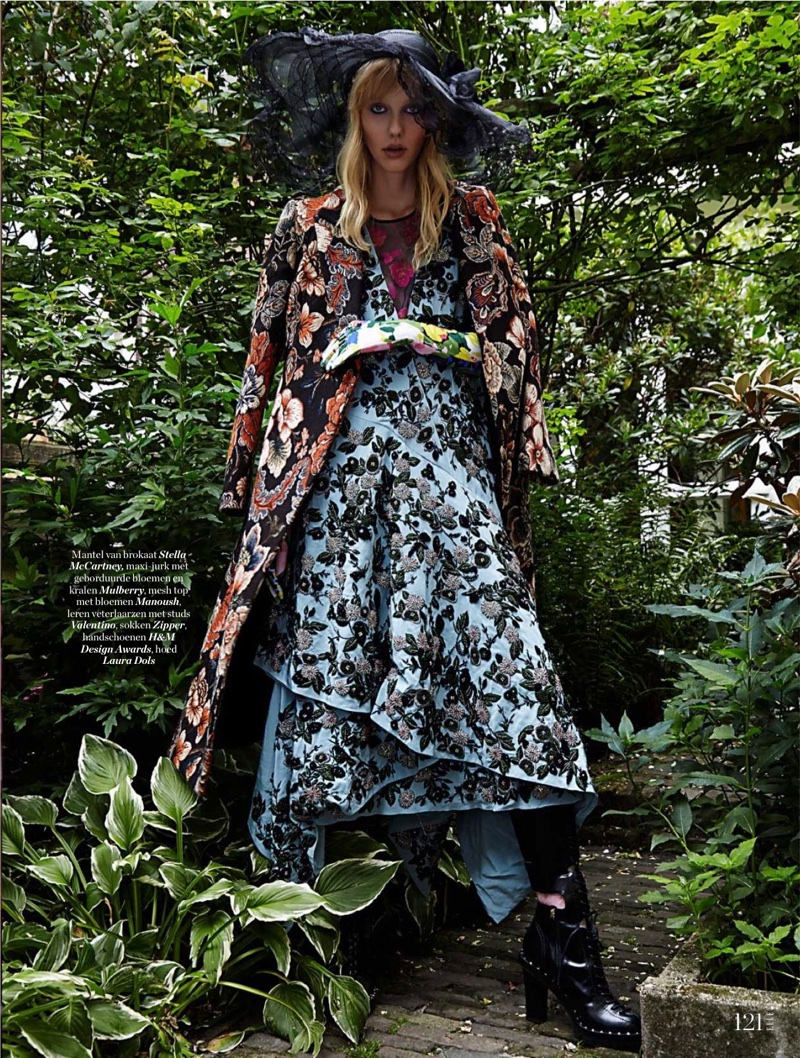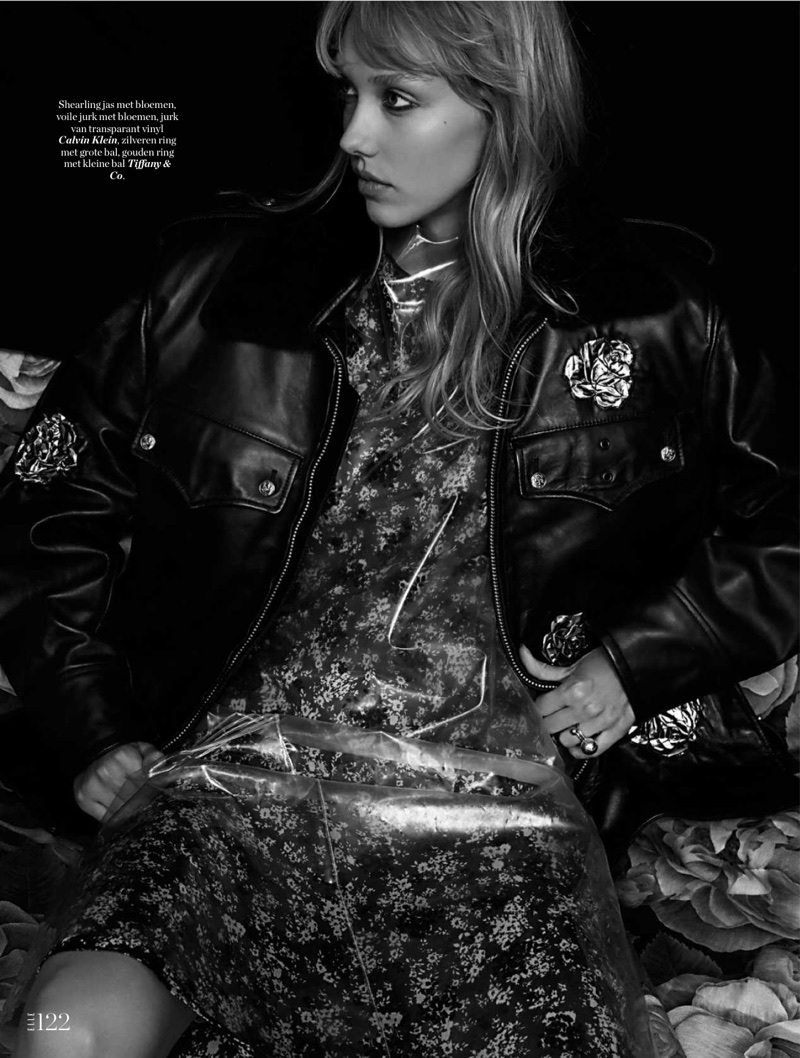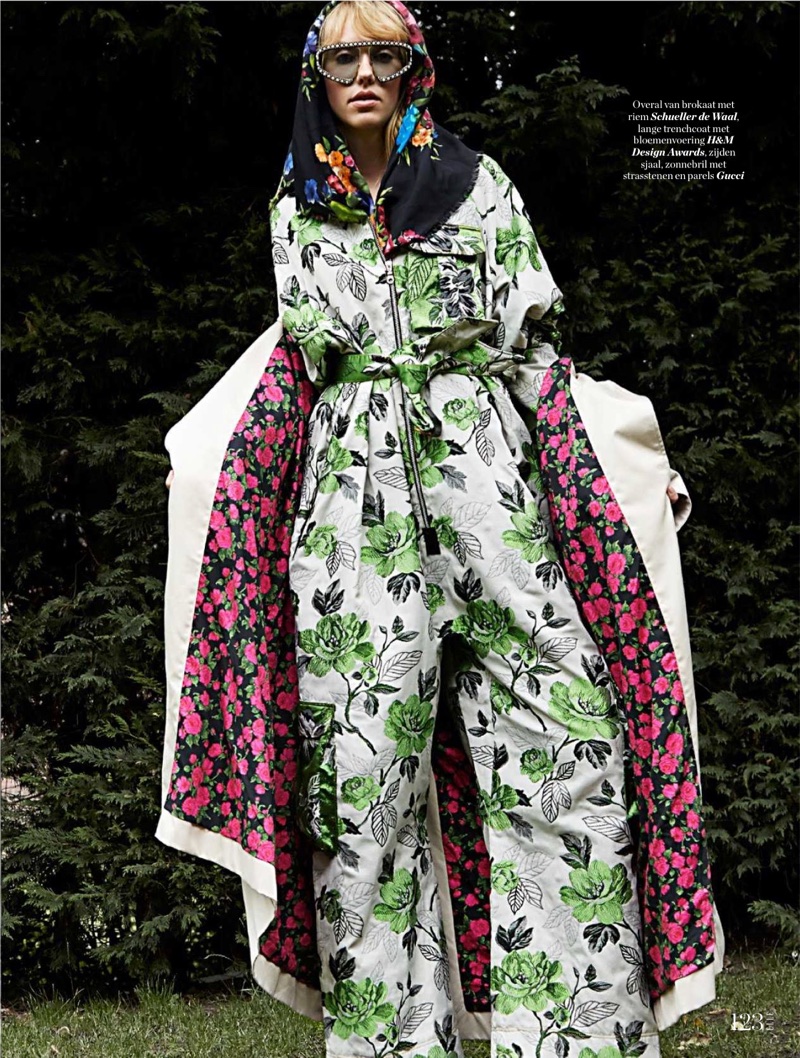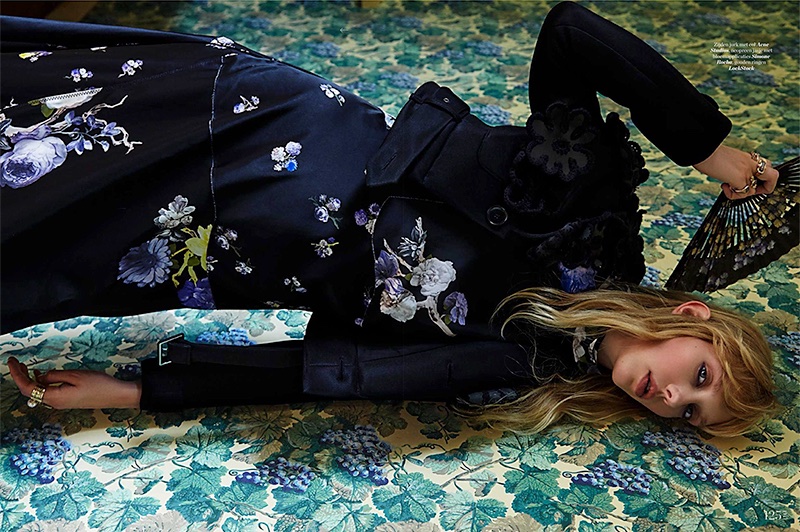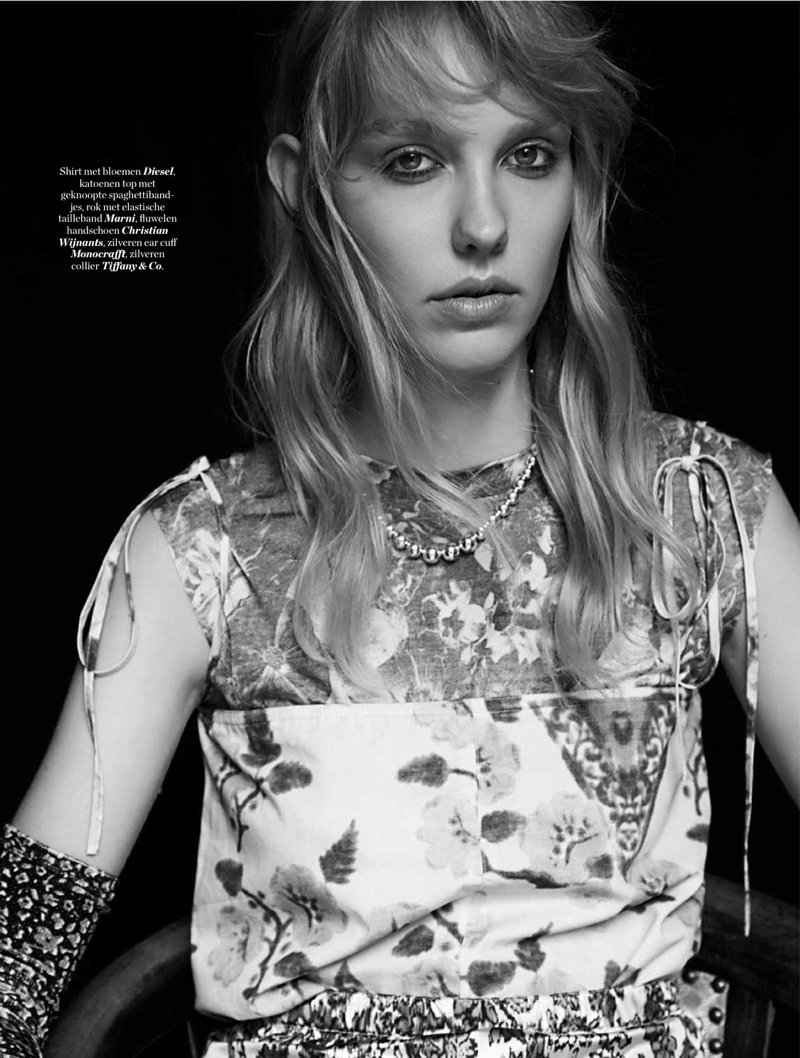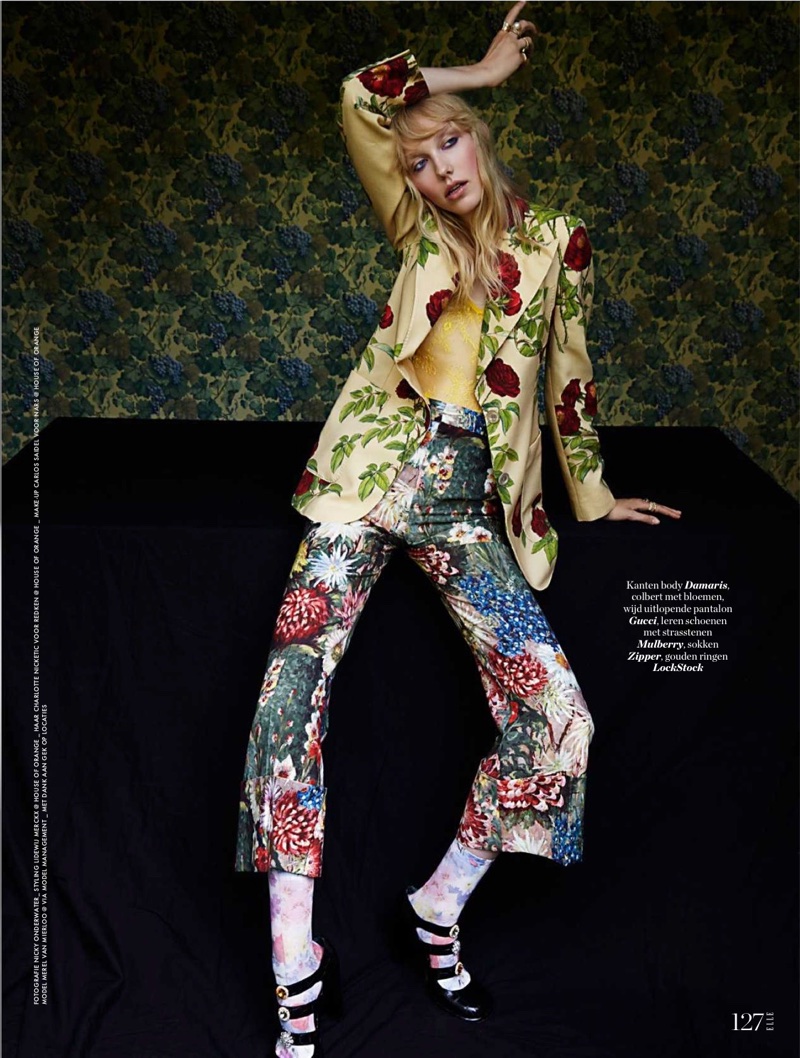 comnum(0) tbcount(0) tbcount(5)
Aneta Pajak graces the pages of Harper's Bazaar Australia's September 2017 issue. Posing in a desert setting, the Polish beauty wears statement looks from the fall collections. Photographed by Max Doyle and styled by Naomi Smith, Aneta charms in the designs of Coach, Prada, Alexander McQueen and more. From embroidered gowns to faux fur coats, the blonde shines in each look.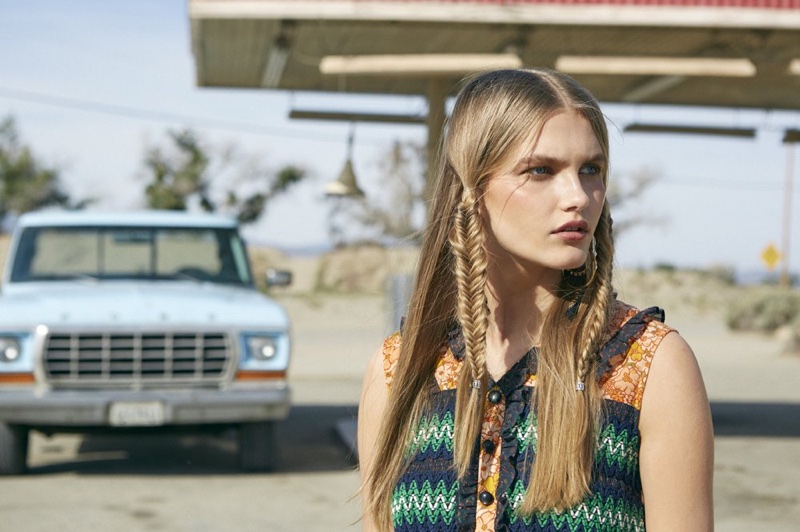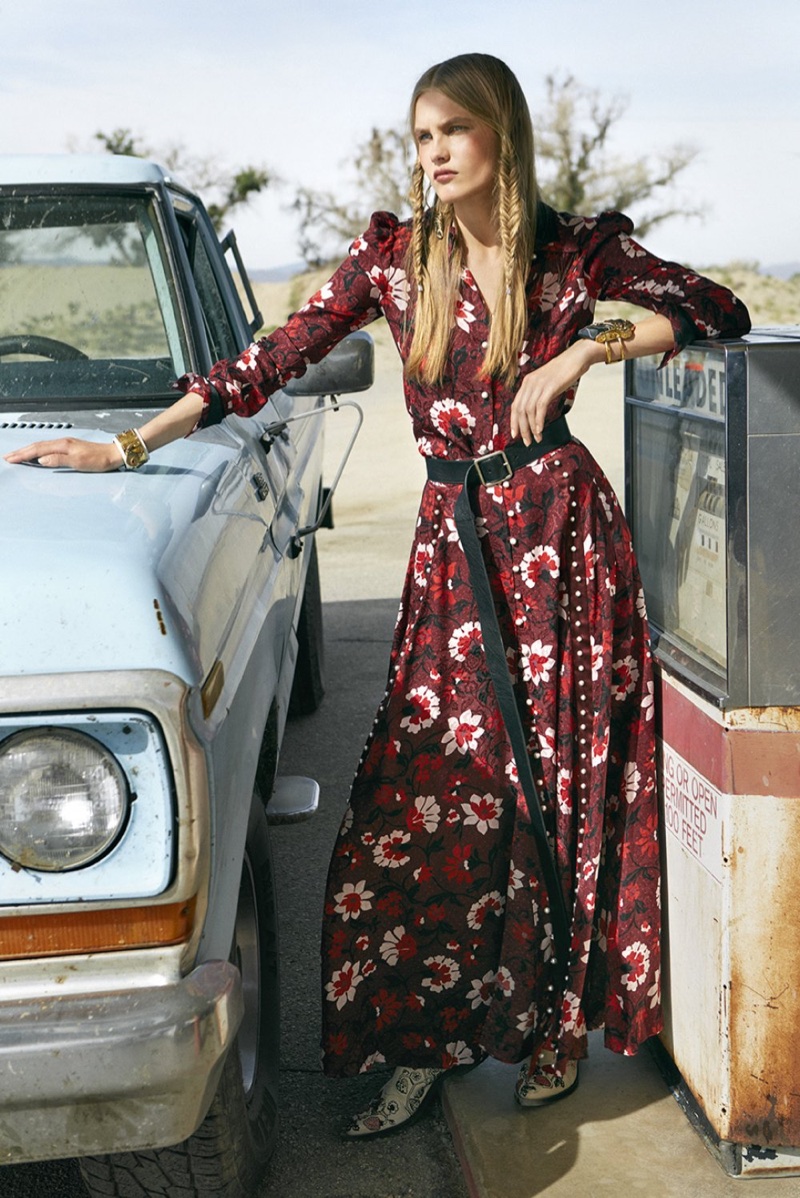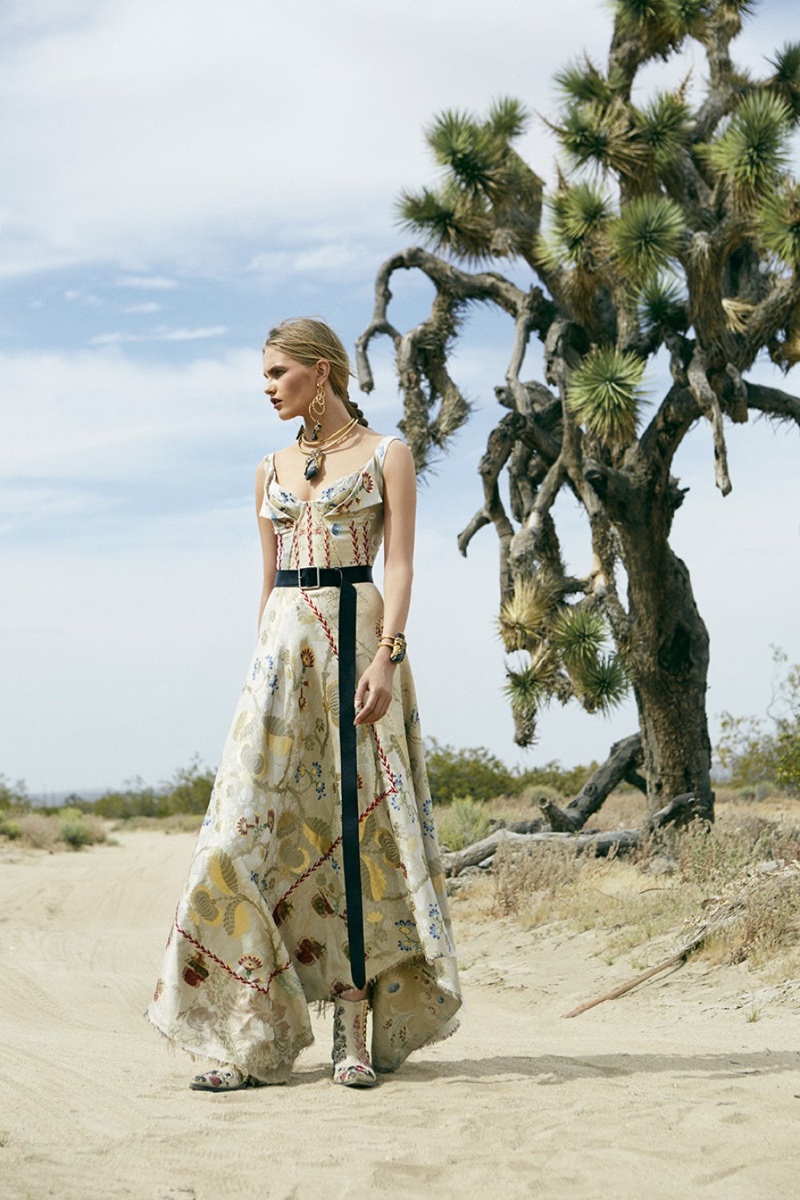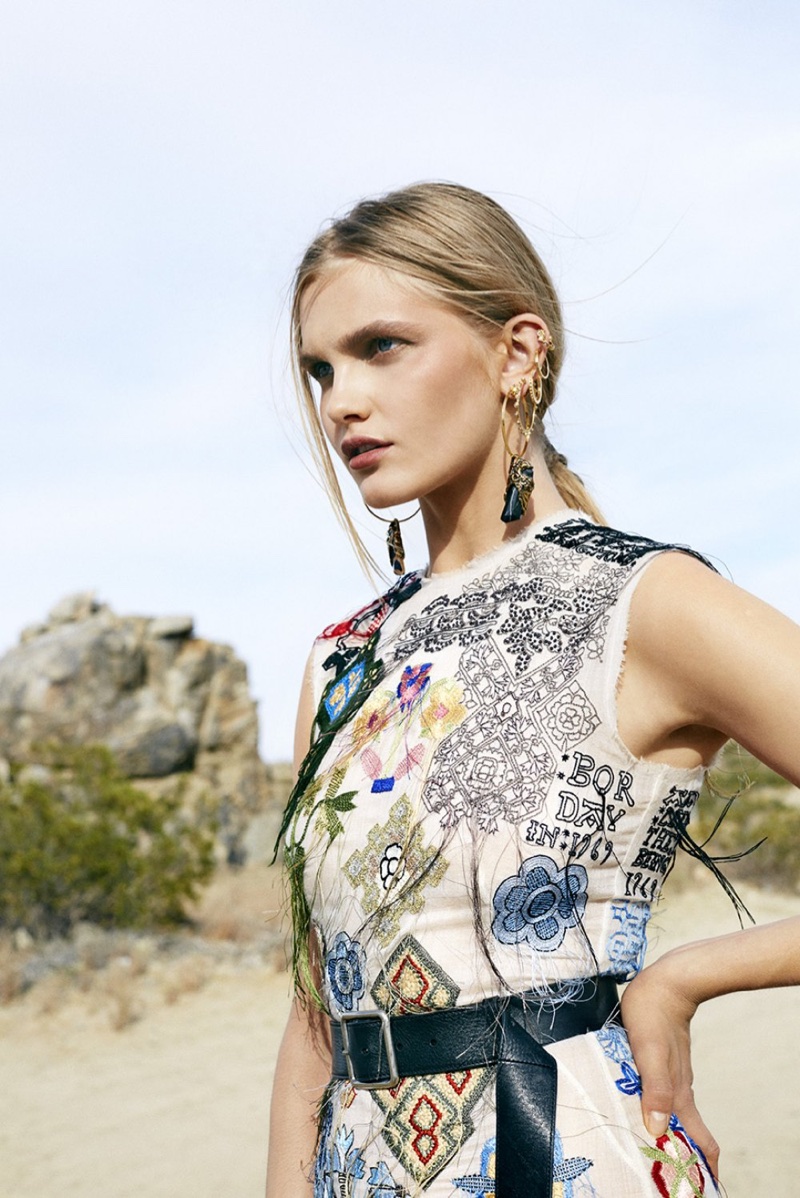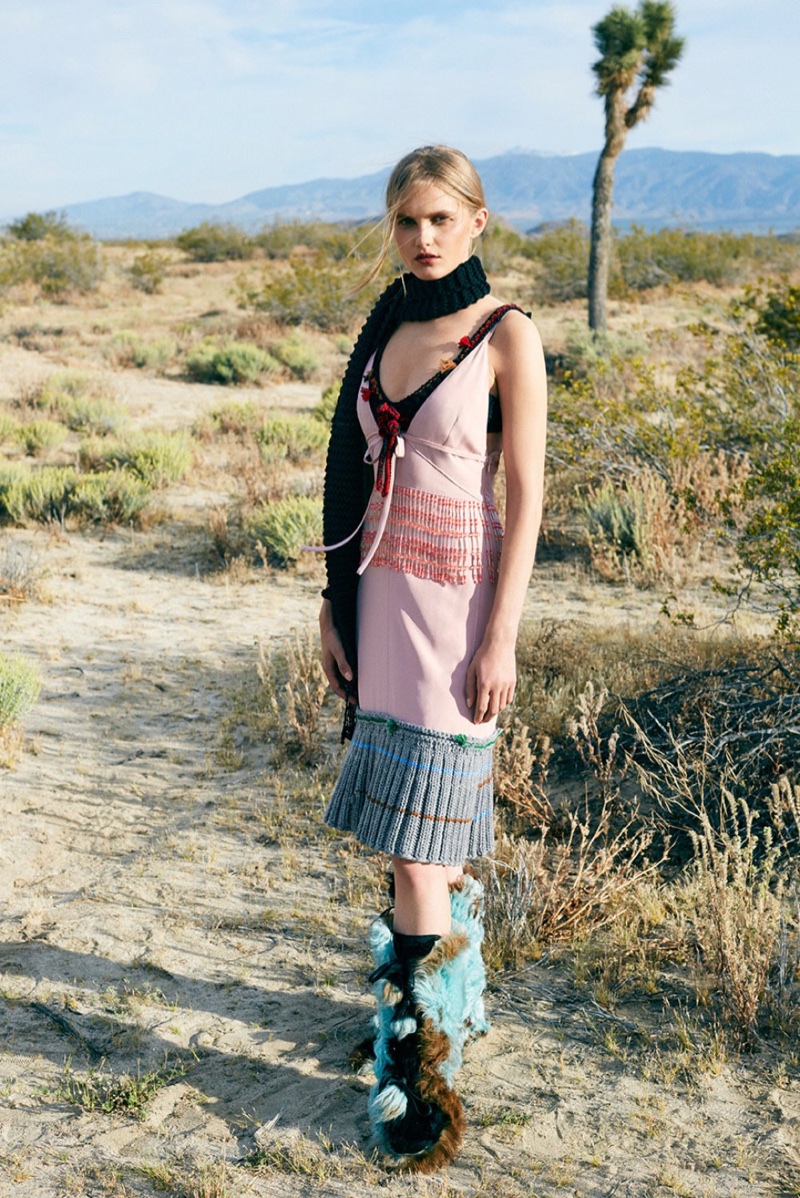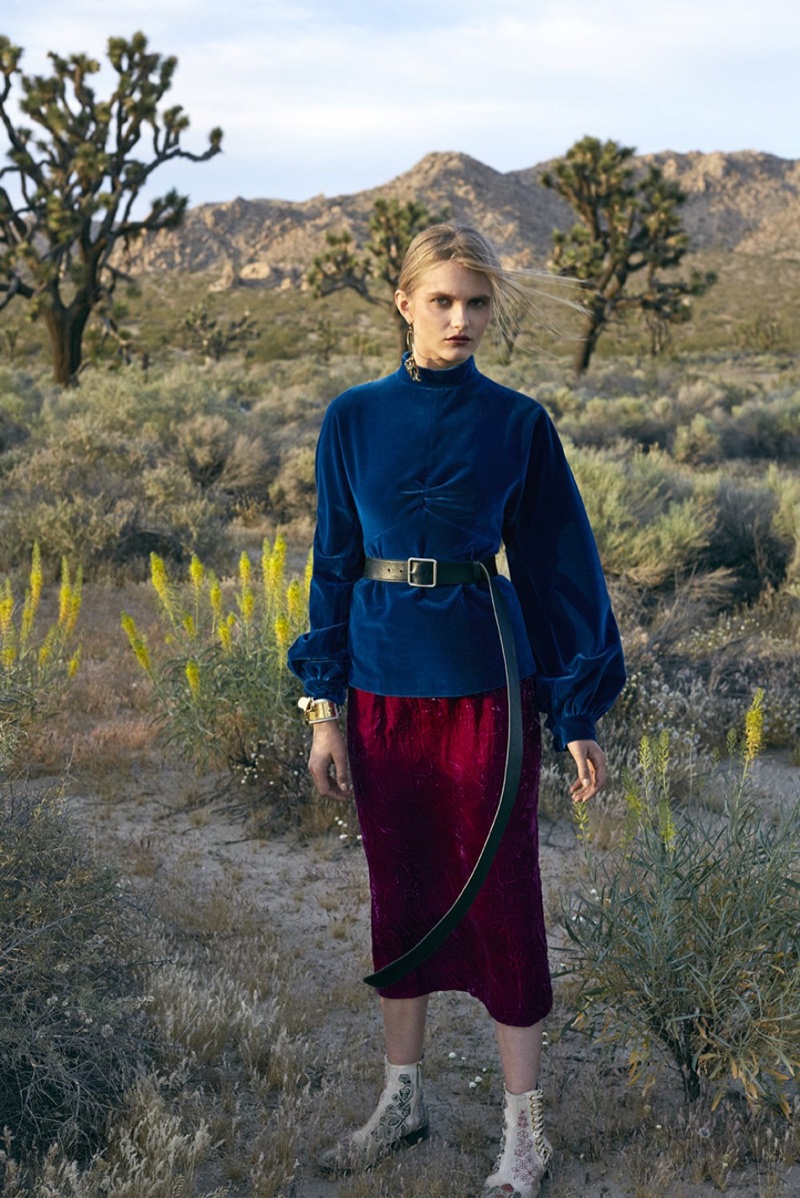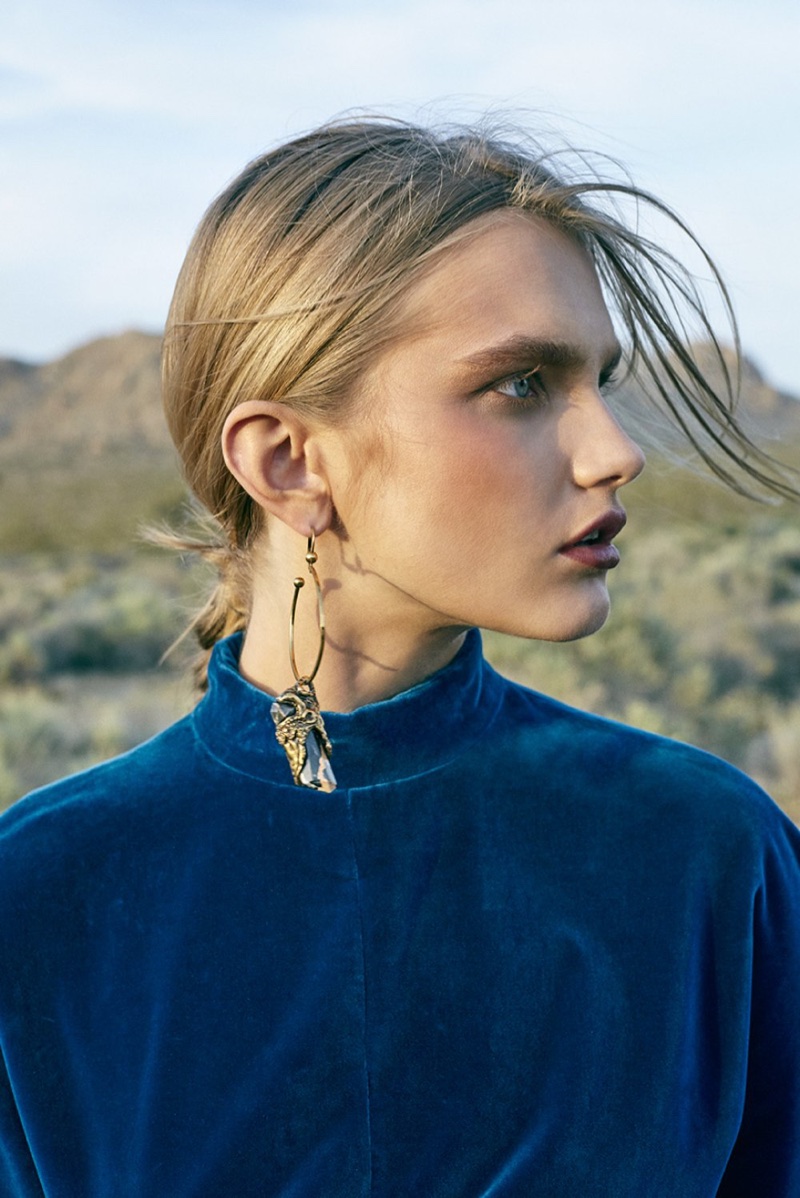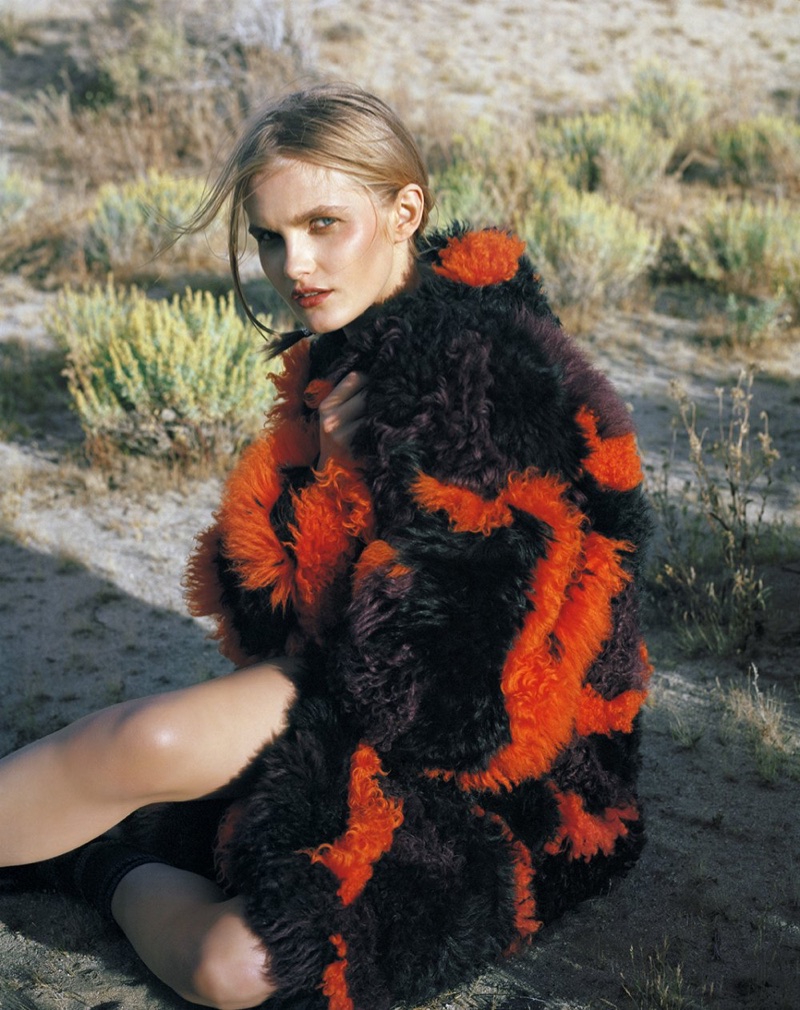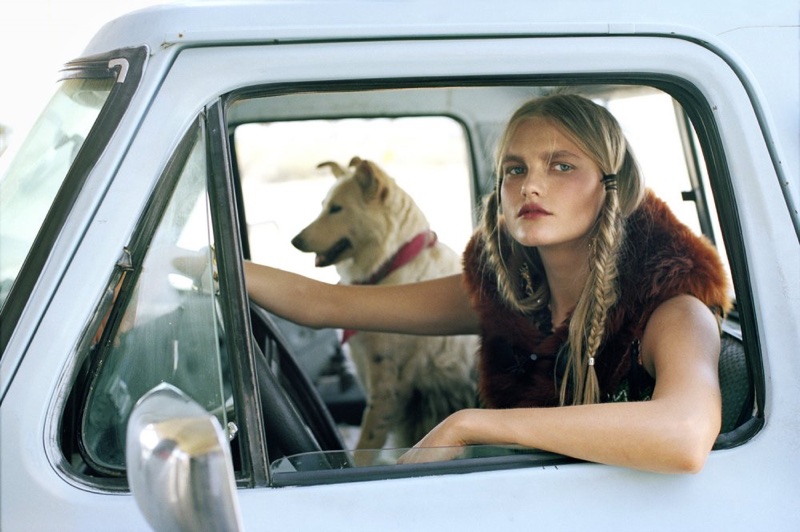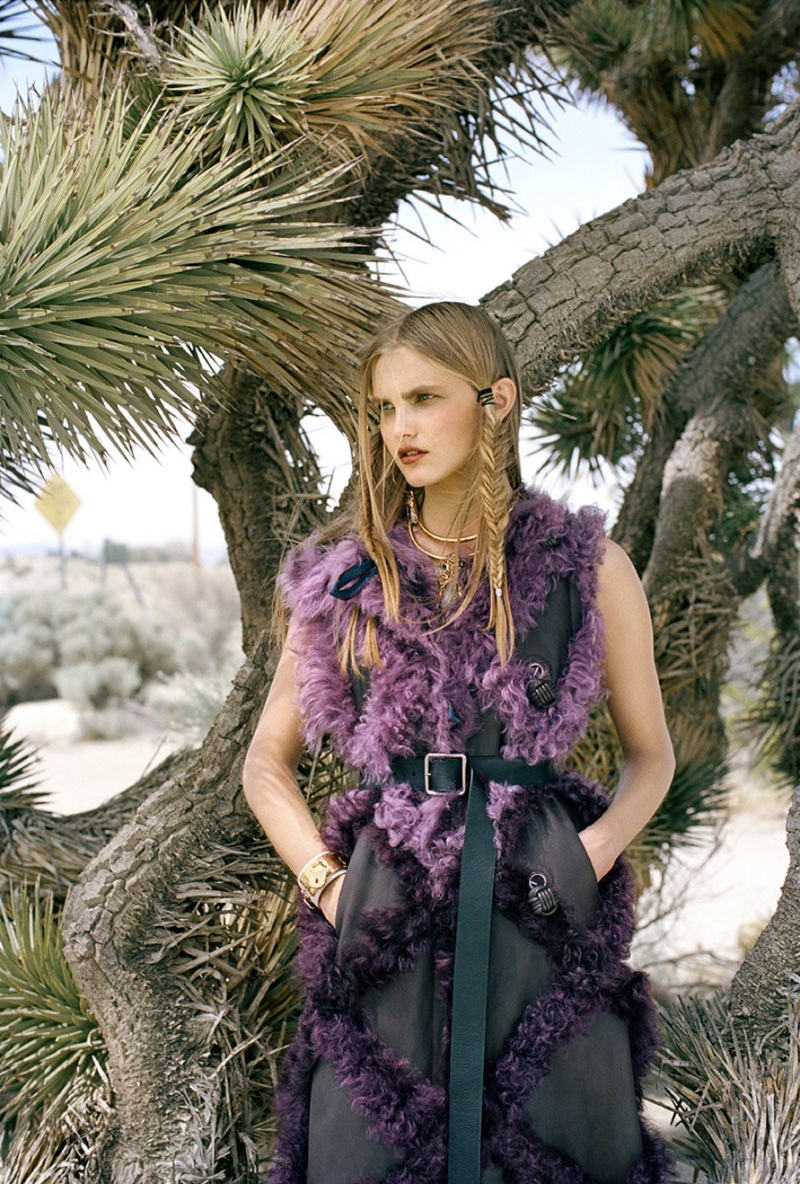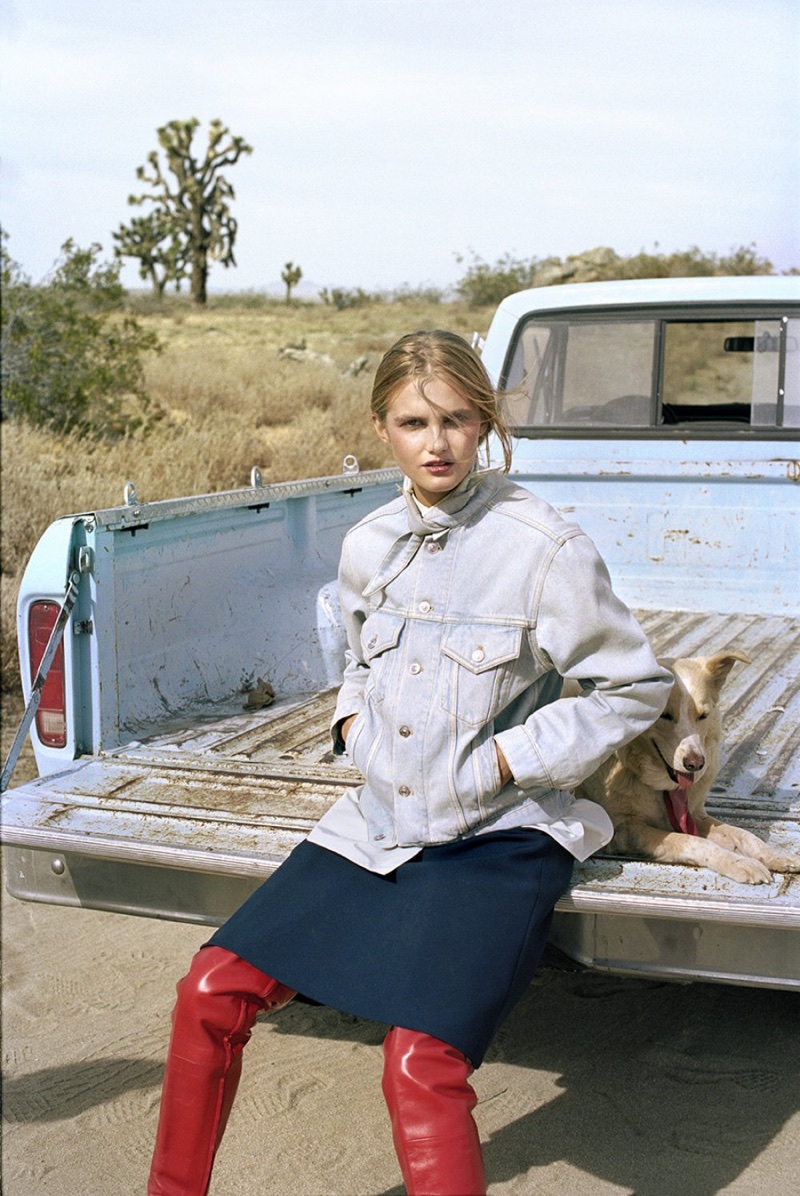 comnum(0) tbcount(0) tbcount(8)
Categories:
Fashion
Leading model Daphne Groeneveld goes topless on the August 2nd, 2017 cover of The Daily Summer. Captured by Carin Backoff, the blonde beauty poses in a Versace bikini bottom with Medusa emblems. Stylist Anya Ziourova dresses Daphne in colorful summer looks fit for a pin-up. The Dutch beauty shines in the designs of Miu Miu, Lisa Marie Fernandez, 3.1 Phillip Lim and more.
comnum(0) tbcount(0) tbcount(28)
Categories:
Louis Vuitton
Last time when we wrote about the battle between the Louis Vuitton Croisette Bag and the Metis Pochette Bag, we knew that the second bag was winning. Not only did our bag community double confirm their choice for the Metis Pochette Bag, but the French Fashion House was showing their support as well by expanding the line with classic prints like Reversed Monogram or Monogram Empreinte. And now finally, the day has come to introduce the Louis Vuitton Mini Pochette Metis Bag for the Fall Winter 2017 Collection.
So the Louis Vuitton Pochette Metis Bag has been downsized to an ultra-stylish mini size. But haven't we expected this outcome? Since its first release in November 2016, it has been nothing than uphill for this bag and it kept climbing. It has now reached a stage where it could be joining the classic collection, so let us hope that this style will stay for a very long time.
The design
The Louis Vuitton Pochette Metis Bag is designed in a square shape with an envelope-shaped flap. It also features the secure S-lock in shiny hardware on the front. This bag is famous for its beautiful look, but also for the practical interior.
The mini version is even chic'er than the bigger size because of the combination of double gold key chain with shiny Epi leather. The medium size Pochette Metis Bag comes with a leather shoulder strap, but the chain strap on the mini looks far more luxurious. And if you don't feel like slinging it on your shoulder, you can always carry it by hand with the short leather handles.
For those that don't like Epi leather, there are more options of course. You can choose the iconic Monogram or even the Monogram Reversed print.
The interior
The reason why the Pochette Metis Bag has become so famous is not only because of the iconic look, but in combination with the spacious and structured interior. It's an ideal bag to carry as an everyday bag, so the investment is certainly worth it. Inside the Mini Pochette Metis Bag, you will find 3 inside compartment to carry all your personal items.
Is the mini something for you? Let us know in the comment section.
The Louis Vuitton Mini Pochette Metis Bag is measured 7.9' x 5.5' x 2.4' inches, priced at $2490 USD, €1780 euro, £1660 GBP, $3050 CAD, $20600 HKD
Tags: Louis Vuitton bag Mini Pochette METIS
comnum(0) tbcount(0) tbcount(26)
Categories:
Fashion
H&M Wide-Cut Jacket, Wide-Cut Pants and Large Hoop Earrings
As we look forward to the fall season, H&M offers up pre-fall 2017 styles with a rebellious edge. The fashion brand looks at transitional dressing including leather jackets, wide-cut separates and pleated skirts. Model Charlee Fraser stars in the new lookbook wearing colorful prints and hoop earrings. Finishing each ensemble, metallic sandals or heeled mules complete the looks.
H&M 'REBEL AT HEART' PRE-FALL 2017 LOOKBOOK
H&M Leather Biker Jacket, Wide-Cut Cotton Blouse and Large Hoop Earrings
H&M Cotton Blouse, Wide-Cut Pants and Bag
H&M Dress with Stand-Up Collar, Straight Regular Cropped Jeans and Bag
H&M Leather Biker Jacket, Wide-Cut Cotton Blouse, Large Hoop Earrings and Pointed Flats with Bow
H&M Leather Biker Jacket, Top with Appliqués, Pleated Skirt and Sandalettes
H&M Polka Dot Dress
comnum(0) tbcount(0) tbcount(27)
Categories:
Other Brands
Often, fabric trends in accessories don't stick around for a full year. Most materials that aren't already a mainstay of high-end handbags are only appropriate for one season of the year, weather-wise, and fashion customers forget about them in favor of the next big thing by the time particularly warm or cool weather rolls around again. Also, because non-leather bags are often notably less expensive than their leather counterparts, a lot of shoppers feel comfortable looking at them as seasonal acquisitions that don't necessarily need to stand the test of time. I assumed that would mean Fall 2016's velvet bag explosion wouldn't stick around for this fall, but I'm excited to see that I had underestimated the appeal of this plush, rich textile.
Personally, velvet is easily my favorite material for non-leather bags. Not only is it wonderful to the touch, but it has a way of turning any color into a super-saturated jewel tone, which gives velvet bags the luxury look and feel that non-leather bags often lack. To help you pick a fancy (but not fussy) new accessory for the quickly approaching season, we've picked 18 of our favorite brand new velvet bags below.
1 / 18
3.1 Phillip Lim Mini Alix Bag

2 / 18
Clare V. Velvet Bucket Bag

3 / 18
Dries Van Noten Velvet Shoulder Bag

4 / 18
Eddie Borgo Boyd Vanity Velvet Bag

5 / 18
Elena Ghisellini Felix Velvet Bag

6 / 18
Fendi Kan I Textured Velvet Bag

7 / 18
Gucci Marmont Velvet Bag

8 / 18
Jimmy Choo Lockett Petite Velvet Shoulder Bag

9 / 18
Loeffler Randall Lock Shoulder Bag

10 / 18
Miu Miu Velvet Matelasse Bag

11 / 18
Off-White Velvet Shoulder Bag

12 / 18
Prada Velvet Cahier Chain Shoulder Bag

13 / 18
Rebecca Minkoff Bryn Velvet Hobo

14 / 18
Saint Laurent Loulou Velvet Shoulder Bag

15 / 18
Stella McCartney Velvet Falabella Bag

16 / 18
The Row Wander Small Velvet Bag

17 / 18
Tom Ford Natalia Velvet Shoulder Bag

18 / 18
Tory Burch Sadie Velvet Shoulder Bag

Categories

New Posts

Hot Posts

Tag Cloud